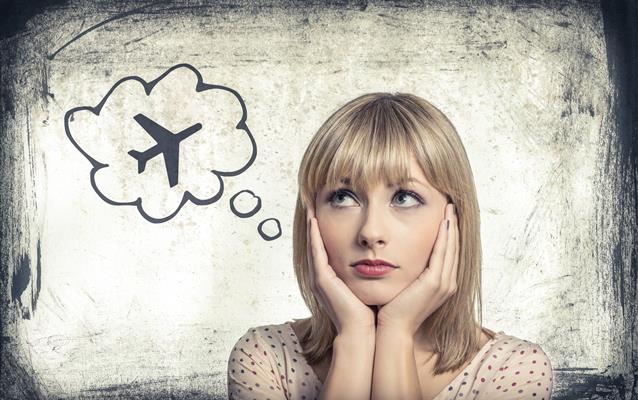 Stress of travelling by plane is usually revealing itself already a few weeks before a scheduled flight. How to get rid of this burdensome fear?
We present five easy ways to conquer the fear of flying.
1. Get to know more
Acknowledge yourself with check-in process and security check, as well as details of your flight. Find out why turbulences are natural phenomenon. By getting to know details, you could imagine your whole journey and won't allow unforeseen situations cause you unnecessary, additional stress. The more you know, the less you fear!
2. Make yourself comfortable
Before a flight, take a good sleep, make sure you are relaxed and dress in a comfortable outfit. Irrigate your body before a journey and during a flight, but refrain from drinks that have caffeine (coffee or strong tea) and alcohol. Before a take-off, eat light meal.
3. Get to the airport earlier
It is worth to arrive at the airport earlier than airlines are advising. Walk around the airport, to make yourself familiar with its vibe.
4. Better in the company
If there is such possibility, travel with friend or family member. It is better to discharge the tension by talking with someone close to you.
5. Time to relax!
Try to relax during a flight. Take onboard your favourite book, listen to some chill out music. Usually airlines are providing passengers with some entertainment, it is worth to use their audio-video offer. If you are on your way to holidays, just sit comfortably and think how lovely you will spend time that is coming.
Tip
If your fear of flying is really tedious, it is worth to take advice of doctor: maybe some gentle tranquilizer is prescribed that allows to survive before-take-off-fever and a flight itself.