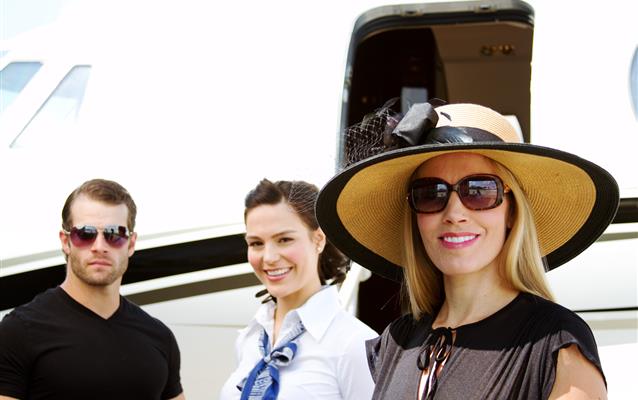 Seemingly this question seems ridiculous, but it turns out that a lot of people, especially passengers traveling for the first time, dress inappropriately to the conditions prevailing on the plane. It is not about fashion, but first of all – about comfort.
How to dress for a flight?
The longer the flight, the more important convenience is. Whenever possible, it's best to wear sweatpants, trousers made of soft material or leggings. Plus a t-shirt or loose tunic and comfortable shoes - this is the perfect outfit for the plane.
We certainly don't recommend jeans that are simply too stiff. Tight clothes and short skirts are also a bad idea. However, it is good to take a sweater and socks, because the air conditioning will work on board during the flight and you can feel cold.
And what about your hair? Long hair owners will certainly prefer to tie them up – the air in the cabin is very dry and the backrests are high. You hair can pick up static. The most comfortable solution will be to tie them, low on the neck or to make a loose braid. A ponytail or a bun can be an obstacle while leaning back.
Of course, the passenger's clothing is his private matter, but sometimes in the business class, we may feel uncomfortable in the tracksuits when everyone is traveling in suits. That is why it is worth finding a balance.